On Saturday, 18 Linlithgow runners made up 3 teams for the infamous Devil's Burden relay race. Starting at the Falkland Estate, the 36.5km route comprises of 4 legs across the Lomond Hills Regional Park. Tough winter conditions added to the challenging route.
For the first time, the Club had a women's team competing, made up of: Lynne McGill, Jill Horsburgh, Jennifer Newton, Lynne Lamont, Charlotte Moran and Alison Marshall. They were joined by the men's team of Bryan Grome, Paul Dudchenko, David Mason, Brian Couper, Angus Gallie and Michael O'Hara; and a mixed team of Kathryn Holm, Martin Maginnis, Neil Anderson, David Reade, Darren Dick and Trevor Galloway.
Everyone made it home in time for the legendary soup buffet at the finish. The men's team were first home in 04:07:15, the mixed team in 04:21:44 and the women in 04:47:40.
Photo credit: Paul Dudchenko and Pete Bracegirdle.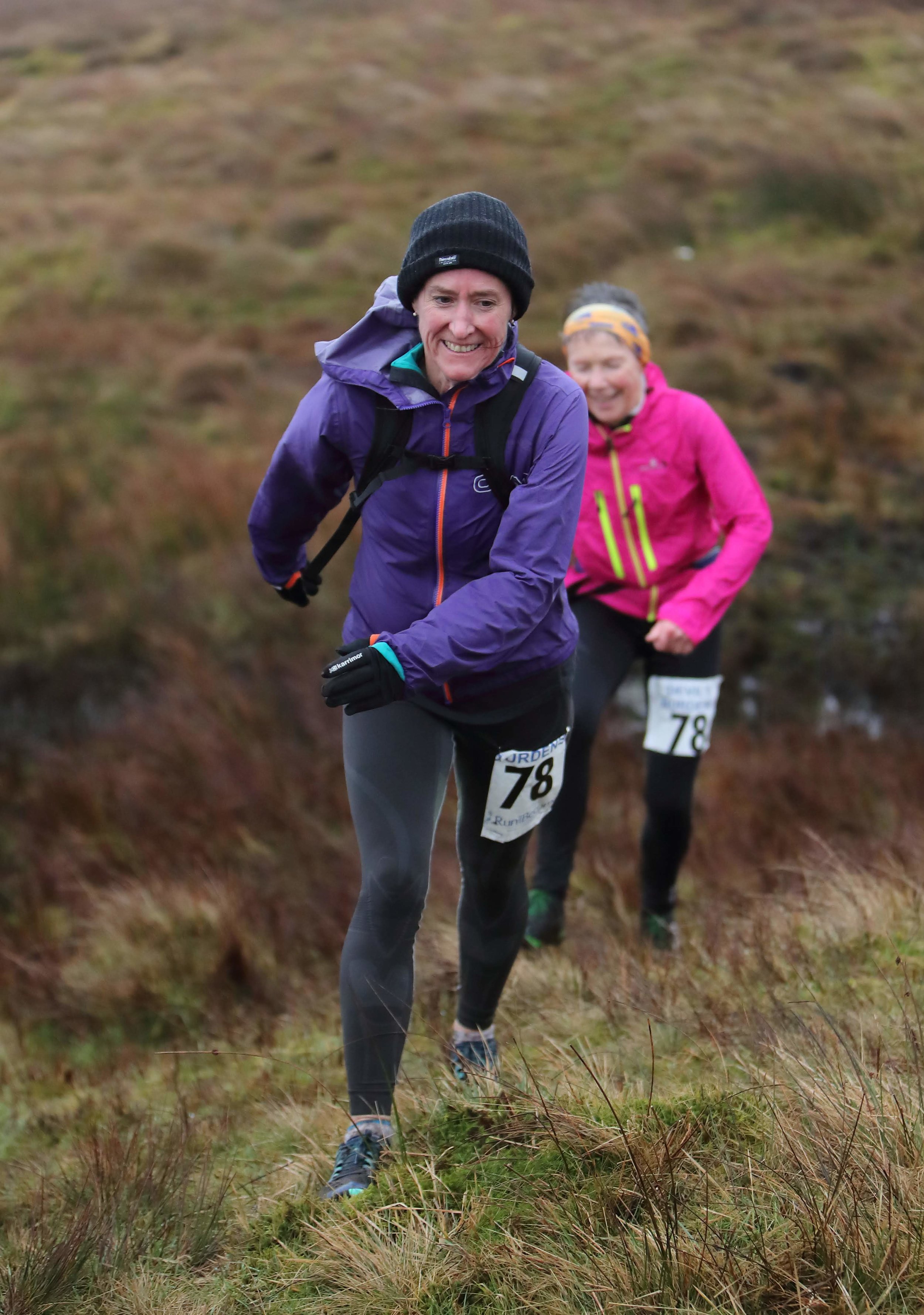 At parkrun, Linlithgow had 11 runners across 3 parkruns this week.
Frances Wood ran Strathclyde, finishing 5th female overall in 24:03 (1st VW60). Alex Wood also ran, finishing in 26:51.
The biggest turnout was again at Falkirk. Kenny Gray, the fastest Linlithgow runner this week, finished in 19:24 (4th overall). Lynsey Hay ran in 22:10 (6th female), Scott Hyslop in 22:23, Ian Boxall in 23:02, Ian Lockhart in 23:59, Roddy Simpson in 25:24, Louisa Cockburn in 26:05 and Isobel Lockhart in 28:36.
Elsewhere, William Millar ran Livingston in 20:10, and was 7th overall.